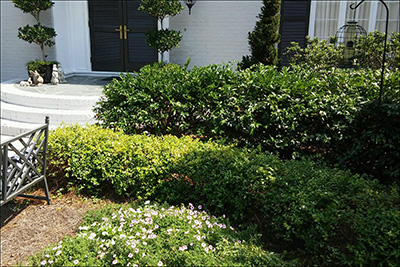 We Specialize in Natural pruning for the health and beauty of your trees and shrubs!
Why is it healthy to prune a shrub? Keeping lower branches off of the ground prevents pests and disease. Separating your shrub from it's neighbors does the same. Natural pruning involves cutting back your branches, removing crisscrossing branches and thinning out dead growth. This allows the plants energy to be spent on new growth and increases flower production to add to the beauty of the shrub. While also allowing light to reach more of your plant.
Natural pruning does not involve an electric or gas powered machine, it is done by hand with proper pruning tools. We offer Annual and Bi-Annul tree pruning maintenance plans! Contact us for more info!